/Full Body Laser Hair Removal
Full Body Laser Hair Removal
Say goodbye to waxing, shavings, and other elaborate skincare rituals. Get that perfect Instagram-ready selfie you always wanted!
Show off flawless skin with full body laser hair removal…a perfect, painless, and comfortable way to get rid of unwanted hair.
We at La Belle provide FDA-approved, gold standard full body hair removal. It's safe, fast, and comfortable with long-lasting results.
Why La Belle for full body laser hair removal?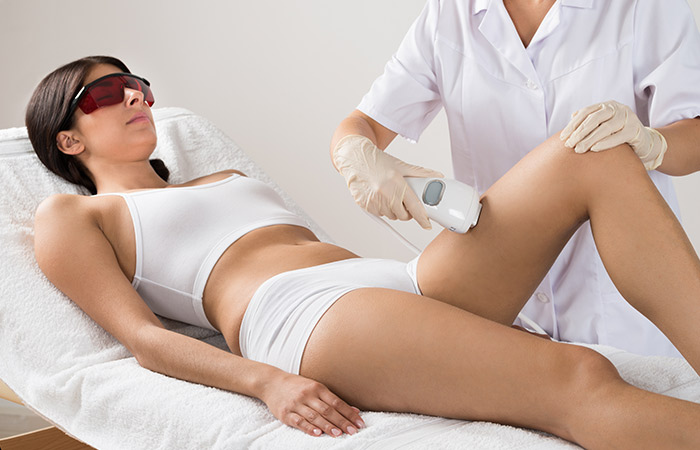 La Belle has been providing innovative, safe solutions to many hair, skin, and weight problems for the past 20 years. Having served over 2 lakh people, we believe in providing customized solutions that are clinical, aesthetic, and long-lasting.
Here are 8 awesome reasons why La Belle is the best for your full body laser hair removal
Our team consists of some of the best dermatologists, trichologists, and wellness experts who help you get rid of troubling conditions of the skin, and maintain results for a long time
We use the latest technology when it comes to full body laser hair removal.
Our laser hair removal technology is specially designed for Indian skin types to provide long-lasting results
The type of laser light we use is designed to provide permanent solutions to hair in the underarms, legs, back, upper lips, chest, & groin
Our friendly care team and technicians make you feel comfortable throughout the session
All our beauty therapists are qualified and understand the unique needs of each and every client
La Belle believes in highest standards of hygiene and cleanliness.
Our equipment is one of the safest in India!
Get your appointment today!
Why shaving and waxing are not the best solutions for removal of unwanted hair?
Shaving – You don't need to wield a sword to get rid of hair!
Spending hours for skincare with little respite can be frustrating and painful. With the busy schedules we have these days, it might be impractical too!
Imagine spending around half an hour every two to three days to shave and get rid of unwanted hair. And, all those nooks and crannies where hair seems to be thick, it's tough to shave without cutting yourself. Moreover, shaving is not the right option for ingrown hairs. For those who have irritation and razor burns, shaving is a strict no-no.
And, who wants to keep changing razors? Shaving unwanted hair involves hydrating the skin, applying moisturizers, and exfoliating before the shave. After the shave, you may have to go for an alcohol-free after shave lotion. Now, that's an elaborate ritual!
It's time to put away that gladiator in you.
Waxing – It wanes!
When it comes to waxing, it is a common practice for many to visit salons, spas, and beauty parlors for eyebrow, armpit, upper lip, and leg waxing for unwanted hair removal. Though waxing is known to remove hair from its roots, it lasts only a few days. Considering the amount of time and money you spend for waxing, it is quite expensive for the short-term results waxing provides.
You can get rid of unwanted hair permanently if you choose to
Though body positivity is certainly something everyone should have, many women with PCOS, and other conditions tend to have excess facial hair on the upper lips, and chin. Moreover, they tend to have hair on the chest, back, and legs. Not only is this quite embarrassing, it also is quite painful considering the amount of daily grooming it demands.
Not just women with hirsutism, there are many women and men who prefer not have hair in certain places. There are men who do not wish to look like a grizzly bear! There is confidence in looking your best. There is confidence in looking the way you always wanted to. And this confidence gives you the edge to win social situations, courtship, and interviews.
It's time to say cheese!
What is full body laser removal?
Full body laser hair removal is a comprehensive solution for long-lasting removal of unwanted hair on the body. In this therapy, using laser light, unwanted hair in many areas can be removed. This therapy is especially useful for men and women who have excess unwanted hair in certain areas. It has a very good efficiency and safety track record.
Some men do not prefer to have excess hair on the chest, forearms, back, and legs. Constantly shaving can lead to irritation on the skin, razor burns, and infections of the hair follicles. While male waxing is a thing, it can be painful especially when it is done in the groin areas, chest, and back.
In the case of women, excess hair removal through shaving and waxing are prevalent; however, they face the same challenges as part of their skincare grooming. This is because shaving is painful, can lead to cuts and irritation, and has to be done quite frequently. Waxing also needs to be done frequently.
That is why full body laser hair removal is a viable alternative to remove unwanted hair. It is a highly accepted and safe therapy that does not need constant grooming once done.
In full body laser hair removal, laser light is focused on hair follicles where the unwanted hair is present. Laser light destroys the hair follicle prohibiting the growth in that area. While laser acts on hair follicles, it is quite harmless on the skin and underlying tissues.
By altering the type of laser light used, the intensity of laser beam and the number of sessions, one can remove unwanted hair with long-lasting results. This therapy is painless, comfortable, and accurate. Technicians and therapists who conduct full body hair removal take all the precautions in order to keep you comfortable.
What are the technologies used for full body hair removal?
Concentrated laser light when focused onto hair follicles leads to inhibition of hair growth from those follicles. Laser hair removal is a very common procedure that is done to remove unwanted hair from the upper lip, chin, chest, armpits, arms, legs, groin, and back.
Laser hair removal as such works on the technology of "photothermolysis." When laser light with a particular fluence (energy) is focused, the skin absorbs it and heats the hair follicle. This heat destroys hair follicles thereby removing unwanted hair.
Laser hair removal is safe and effective by choosing the right type of laser light source, intensity, and duration of exposure. Therapy can be done with low fluence or high fluence with different time durations depending upon the area and skin type.
For Indian skin types, long-pulsed diode laser, and Nd: YAG lasers are the best for long-lasting hair removal. When these lasers are focused with ET or HS handpiece, they provide significant hair reduction within a 3-month period. The success and satisfaction rate of full body laser hair removal is significantly high
What are the advantages & benefits of full body hair removal?
Full body laser hair removal is a highly preferred and recommended therapy for all those who want to remove unwanted hair in different parts of the body. It is preferred because:
Safe and efficient way to remove unwanted hair
Can remove unwanted hair from various parts of the body without pain
As against other methods, laser hair removal target the correct spot and works only on hair follicles
There is no down time to laser hair removal
It provides long-term and significant hair reduction
They work on ingrown hairs also
Results are predictable
For the long-term results, it is inexpensive
If you are looking for permanent hair removal, contact La Belle today!