Understanding Safe

Laser Hair Removal

The process of laser hair removal is scientifically proven—with precision, the method targets each hair follicle to prevent hair growth in future. You can say goodbye to the cycle of hair removal and enjoy long-lasting results with this treatment.

So how does this technique work? Laser beams destroy the melanin in hair follicles when targeted on areas of the body, including underarms, legs, upper lip, etc. Labelle follows a safe and comfortable procedure to ensure the best laser hair removal treatment in Vijayawada. With advanced technology and highly skilled professionals, you get the best treatment that caters to your unique skin type and hair removal needs.
The Labelle Advantage

for Laser Hair Removal

Labelle is the premier clinic for laser hair removal in Vijayawada. It's where you can enjoy personalized treatment plans and state-of-the-art technology for the best results. With a commitment to safety and delivering exceptional results, Labelle has become the trusted partner for those seeking hair-free skin.

Expert skincare specialists offer a quick, painless, and effective treatment to target those unwanted hair follicles. Whether it is your underarms, upper lip, or full-body hair reduction, Labelle has the solution for you. Say goodbye to razors and wax strips and hello to smooth, flawless skin with their personalized treatment plans.

Pre-Treatment
Schedule a one-on-one session to discuss the customized treatment plan, including areas, allergies, medical history, and risks.
The clinic specialist will brief you about the session number, cost, and laser techniques.
Duration varies (20 to 60 minutes) based on treated areas, e.g., facial hair takes 30 minutes, and arms and legs take 40 minutes.
During Treatment
Experts will use a high-energy light beam with a specific wavelength to target the stem cell structure within the hair follicles, preventing regrowth.
The laser equipment is precisely adjusted to match your hair density, thickness, colour, and skin tone, ensuring effective and permanent hair removal.
Post-Treatment
Following a successful laser hair removal session, you'll receive detailed aftercare guidance to ensure that you do not feel any discomfort and your skin stays free from any concerns. The team will provide the support you need as you continue your skincare journey. With Labelle by your side, you can enjoy your newfound hair-free skin with confidence and peace of mind.
After-Treatment Care
Apply sunscreen on the treated areas before going out in the sun to prevent skin reactions and tanning.
Avoid plucking, waxing, or shaving the treated skin to allow the laser treatment to take full effect.
Drink plenty of water to stay hydrated and promote skin health and recovery.
Use gentle and chemical-free soaps to wash your face after laser hair treatment to avoid acne.
Apply a cold gel or cream on the treated areas if you experience itchiness or redness.
Follow a balanced and nutritious diet to support your skin health.
Refrain from showering in hot water for 48 hours after the treatment to prevent skin irritation.
Avoid intense workouts that cause excessive sweating, as sweat can lead to skin rashes on the treated areas.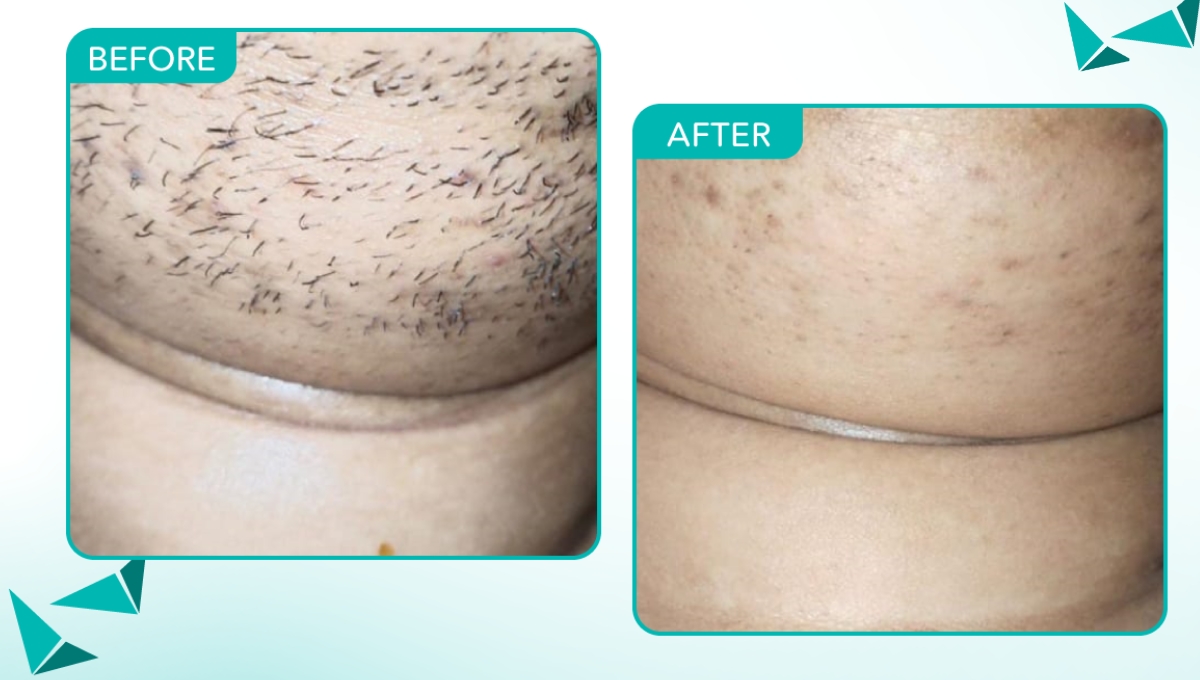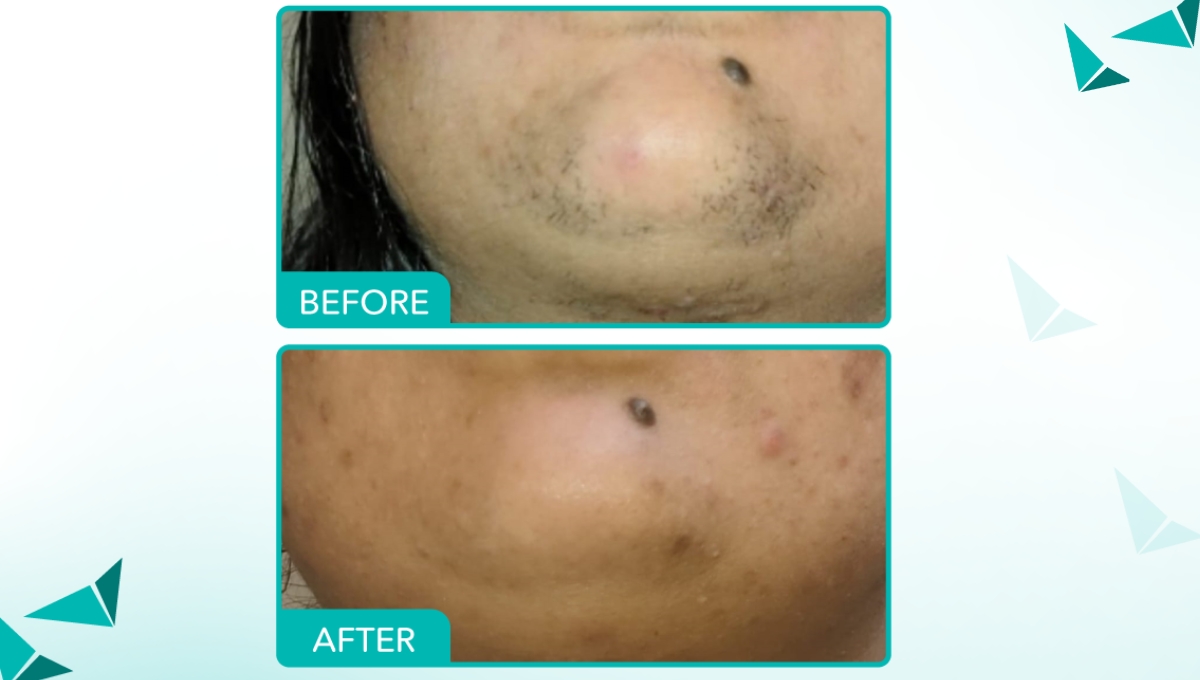 Benefits of Laser Hair Removal Treatment

in Vijayawada at Labelle

Permanent Hair Reduction: Laser hair removal is a revolutionary solution. Targeting each hair follicle destroys its ability to regrow hair. Bid farewell to the frequent hassle of traditional hair removal methods, as laser hair removal offers a more permanent solution to your unwanted hair woes.

Precision: One of the remarkable features of laser hair removal treatment is its precision. The high-energy beam focuses on dark hair, leaving the surrounding skin unharmed, making it a safe and effective option for various skin tones. You have peace of mind knowing that your skin is in good hands.

Time-Saving: Depending on the treatment area, each session typically takes only a few minutes. You can easily fit the treatment into your busy schedule without disrupting your daily activities.

Painless Procedure: Laser hair removal is a virtually painless procedure. While you may experience minimal discomfort, it is far less painful than traditional hair removal methods. There is no need for anaesthesia, making the process even more convenient and comfortable.

Versatility: Laser hair removal is a versatile option that caters to your hair removal needs from head to toe. Whether it's your legs, face, underarms, bikini area, or any other body part, the laser can effectively target unwanted hair, leaving you with smooth and flawless skin all over your body.

Improved Confidence: Unwanted hair always leads to self-consciousness. With Labelle's laser hair removal treatment in Vijayawada, you can embrace your smooth body confidently. Say goodbye to those insecurities and hello to the renewed sense of self-assurance that comes with hair-free skin. It empowers you to feel comfortable in your skin and boosts your confidence.
Best Laser Hair Removal Clinic

in Vijayawada

Every individual is unique, which is why, you get personalized treatment plans tailored to your specific need. Moreover, Labelle clinic laser hair removal cost in Vijayawada is competitive and fits the budget. Whether you want to remove hair from your legs, face, or any other body area, Labelle's experts will guide you through the process with care and professionalism, keeping your safety and comfort their top priority.